Charter Boat: Patricia Rose
Licensed For:
up to 12 passengers
Hours:
1hr / 2hr / 3hr / 4hr / 5hr / 6hr / 7hr / 8hr / 9hr / 10hr / 11hr / 12hr / Multiple Days Trips
(Please tell the skipper that you found this information on CBUK)
Type of Fishing:
Novice to Match Angler, filming, dive, survey, work boat or tourism
Tackle Available:
Yes - Contact Skipper
Bait Available:
Yes - Contact Skipper
Boat Specification:
Aquastar 38 Sports Fisherman
Facilities:
Free refreshments, on-deck toilet
Additional Description:
Bespoke trips based on finance and customer requirements. Boat capable of 26 knots comfortably getting you to the marks quickly and safely with her twin 280 Hp diesels. Acres of deck space to reduce tangles, rod hire and instruction available, we can even show you how to prepare your catch for the pot. Special rates for clubs fishing multiple days/matches. Crew able to score fish to match standards. High quality rigs and tackle available at reduced prices. Fast and stable for wildlife spotting, filming, research work or sentry vessel. New for 2020, 3 and 5 day channel islands trips.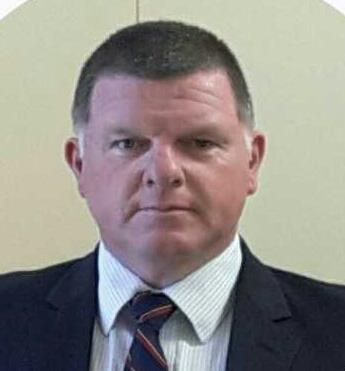 About the Skipper:
Andy has over 40 years experience taking people fishing. He fishes himself for fun and up to match standard to UK Armed Forces level. His is a commercially endorsed Yacht Master and member of the Professional Boatman's Association. The Patricia Rose is Andy's first full size charter boat as his long military career draws to a close, he is able to spend more time with old friends and new doing his primary hobby. Andy is an instructor and a maritime specialist by trade and has gained his experience fishing all over the world landing some memorable specimens. As well as standard offshore reef, wrecking & shark trips, discuss your requirements and he will take into account weather, your budget and the time of year and design the perfect day out for you and your crew. From being at anchor in the river using the extensive stainless rod holders to fishing in 70 metres of water over WW 1&2 wrecks, you are the customer so we design the package best for you. We also cater for individuals.
This Charter has been listed as Suitable for Diving Trips. Contact the Skipper for full details.
Latest Catches
13 lb Ling (Common) by Gav H

12 lb Pollock by Ray V

5 lb Black Sea Bream by Bert

12 lb Cod by Dave

11 lb Pollock by Justin
15 lb Cod by Tom S

4 lb Black Sea Bream by Mike C

3 lb Black Sea Bream by Al M

6 lb Coalfish (Coley/Saithe) by John W

8 lb Cod by Al M
3 lb Black Sea Bream by John W

13 lb Ling (Common) by Dave B

2 lb Bib (Pouting) by Al M

1 lb Lesser Spotted Dogfish by Unknown

2 lb Tub Gurnard by Pete H
Last Minute
Availability
JANUARY - 2021

| Su | Mo | Tu | We | Th | Fr | Sa |
| --- | --- | --- | --- | --- | --- | --- |
| 27 | 28 | 29 | 30 | 31 | 1 | 2 |
| 3 | 4 | 5 | 6 | 7 | 8 | 9 |
| 10 | 11 | 12 | 13 | 14 | 15 | 16 |
| 17 | 18 | 19 | 20 | 21 | 22 | 23 |
| 24 | 25 | 26 | 27 | 28 | 29 | 30 |
| 31 | 1 | 2 | 3 | 4 | 5 | 6 |
Color for Fully Booked

Fully Booked

Color for Partially Booked

Partially Booked

Color for Available

Available

Color for Unspecified

Unspecified
N.B. Not all Skippers keep this diary up-to-date. Always check with skippers before making any plans.
Reviews
Summary:





Peter Hill (02/09/2020)

Fishing with Andy on Patricia Rose has been an absolute breath of fresh air. Gave up boat fishing out of Plymouth a few years ago as I was completely fed up with some of the grumpy and inconsiderate skippers. Not with Andy and his wife Trish. Nothing is too much trouble, with their knowledge of the waters and fishing knowing no bounds. If you're uncertain about your 1st trip or indeed want a skipper to further your skills then this is the team for you - you will not be disappointed.

Skippers Reponse: Cheers Benny, we are happy to make a difference and glad you enjoyed your trip with us. See you again soon aboard Patricia Rose

George Graham (11/08/2020)

I have had several trips out on Patricia Rose commencing this year. I can honestly say I have never had a better skipper, guiding all standards of angler from never fished before to seasoned expert, in such a professional and friendly manner. The boat is spacious, fast and has an on-deck toilet. Andy's experience shines through and his expert knowledge is always imparted in a joyful friendly way. His wife Trish is also very knowledgeable and provides more than enough refreshments throughout the trip. I have now found my perfect boat, skipper and crew after having paid for many charter boat trips over very many years. Andy and Trish's raison d'etre is customer satisfaction, and If you book a trip on the Patricia Rose you will be well looked after, being guided through your fishing experience by a passionate, dedicated family team who provide a great fishing experience combined with value for money. I have booked several more trips now with Andy including a full boat charter with my friends.

Skippers Reponse: Thanks George we aim to please and your kind words are truly humbling. Thank you for a great review and we look forward to hosting you, your family and friends again soon. It is our pleasure, best wishes Andy, Trish & Star ;-)

Carla Williams (17/06/2020)

Fabulous fishing experience! As a "lady of certain years" I was a bit nervous about going out on a boat with experienced anglers but I need not have worried. Andy is an amazing skipper and Trish is just fabulous too. They make the whole trip the best it can be with patient explanations, help with tackle, bait and getting the fish into the boat and off the hook! The boat is really stable, it's fast in the water and, importantly for me, is clean and very well maintained, including the loo. There was plenty of room on board and little extras like hot drinks and snacks too. Can't wait to go again. Thank you

Skippers Reponse: Thank you Carla, we look forward to seeing you again soon

Mark Belamarich MBE (20/06/2020)

I've been fishing on Patricia Rose with Andy and Trish for a year now, and had over 25 trips, his knowledge of boating and angling is outstanding, the boat is fast, extremely spacious, and has the creature comfort required for an enjoyable day fishing afloat. Refreshments are provided all day which you don't get from all charter boats, nothing is to much trouble and it's definately about the anglers enjoyment. Book a trip with Andy and you will realise not all charter boats are the same.

Skippers Reponse: Thank you Mark , kind words indeed. It's always a pleasure to host you and any of your fishing mates. A true sports angler and an accomplished fisherman from boat and shore.

Piotr Zuj (15/06/2020)

Absolutely brilliant fishing experience. Very welcoming and supporting Skipper.
I have never been disappointed or not catching any fish. Many different trips to choose from.
If you are novice, the Skipper Andy will look after you providing a rod and all the baits.
Fantastic way to spend a lovely day on the deep sea!

Skippers Reponse: Thank you Piotr you are an easy student to teach and it is my pleasure to host you and see you catching fish.