Charter Boat: White Maiden II
Licensed For:
up to 12 passengers
Hours:
8hr / 9hr / 10hr Trips
(Please tell the skipper that you found this information on CBUK)
Type of Fishing:
Offshore and Inshore Bassing,Wrecking,Breaming, Rays, Tope, Hounds, Pollock, Ventnor Plaice, Needles Winter Cod, Reefs, Wrecks, Uptiding
Tackle Available:
Yes - Contact Skipper
Bait Available:
Yes - Contact Skipper
Boat Specification:
BWSeaCat SPEED 11
Facilities:
Onboard Toilet, Free Road Parking, Tuition, Rigs, Leads and Rods available, Tea and Coffee
Additional Description:
White Maiden II is a cracking boat, capable of carrying high loads at high speed in open waters. Fishing trips is my main work but available and licences for up to 12 persons.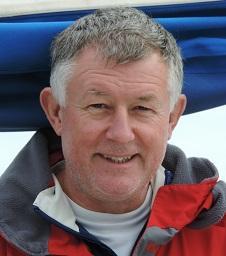 About the Skipper:
A local boat angling competition and boat owning enthusiast since 12 years old and a professional Yachtmaster since 2005. A previous role as a tech trainer enabled me to gain a Certificate of Education too. Im also a qualified communications engineer having spent most of my career in the industry.

Latest Catches
1 lb 1 oz Atlantic Chubb Mackerel by John Malley

13 lb 4 oz Bass by Colin Butson

22 lb 8 oz Spurdog by Phil Tildridge

32 lb Blonde Ray by Cormac Meenahan

4 lb 8 oz Bass by Unknown
3 lb 5 oz Plaice by Harry Quillam

297 lb Porbeagle by Joe Carter

148 lb Porbeagle by Alan Stray

20 lb 8 oz Spurdog by Frank
31 lb Tope by Clive Painter

29 lb 8 oz Blonde Ray by Kevin Marchant

17 lb Undulate Ray by Ian Hewett

23 lb Blonde Ray by Mike Callus

10 lb 2 oz Bass by Peter Hellyar
Last Minute
Availability
MARCH - 2021

| Su | Mo | Tu | We | Th | Fr | Sa |
| --- | --- | --- | --- | --- | --- | --- |
| 28 | 1 | 2 | 3 | 4 | 5 | 6 |
| 7 | 8 | 9 | 10 | 11 | 12 | 13 |
| 14 | 15 | 16 | 17 | 18 | 19 | 20 |
| 21 | 22 | 23 | 24 | 25 | 26 | 27 |
| 28 | 29 | 30 | 31 | 1 | 2 | 3 |
Color for Fully Booked

Fully Booked

Color for Partially Booked

Partially Booked

Color for Available

Available

Color for Unspecified

Unspecified
N.B. Not all Skippers keep this diary up-to-date. Always check with skippers before making any plans.
Reviews
Summary:





Ronald Havard (19/08/2019)

Great day with Les again- lots of fish and great coffee- well worth a trip- booking for Nov this year and April-June - August for next year cheers Les

Skippers Reponse: Thanks Ronnie.

Ronald Havard (19/08/2019)

Another great day- Plenty of fish and lots of teas and coffees- Booking again for Nov and next year well worth the money cheers Les

Ronald Havard (10/06/2019)

Great days fishing with Les yesterday- Plenty of fish and hot drinks- awe some boat and plenty of advice for us. Pleasure to go fishing with- rebooked for late August - highly recommend you use Les

Skippers Reponse: Thanks Ronnie. I dont have many complete novices now but I always enjoy the raw buzz and excitement that meets every fish landed and particularly with each new species. See you again in August.

Alan Pitt (09/08/2018)

Fantastic trip out with Les. We had a really enjoyable day with good company all round and will be back sometime for sure. The fresh mackerel tasted superb on the BBQ the same evening!

Skippers Reponse: Thanks Alan. I like the fillets panfires in chilli infused oil, skinside down until a tad pink on flesh side. Salt pepper and honey on that side, flip them dor another few minutes. Great on toast for breakfast, or with new potatoes etc dor lunch or dinner. They keep in the fridge for a few days once gutted.

Graham Burgess (07/08/2018)

Having been out with Les several times I knew were in safe hands for organising an evening trip with work colleagues, some who had never fished before. We had a fantastic evening, with some great tuition for the newbies and everyone catching fish including undulates, smoothhound, bream, crabs and mackerel. I can't blame Les for my cold cup of tea, it came out hot, we were just too busy catching fish! Must get another date in the diary!

Skippers Reponse: Thanks Graham. Amazing how close to home the fish are at certain times of year and on some tides.